See on Scoop.it – projectbrainsaver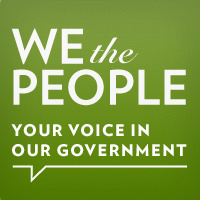 As of yet, the White House nor the State Department have spoken out at all about the issue of the Sultan of Brunei and his new laws against the LGBT citizens and women of his country.
The United Nations has condemned the new penal code which is based on Sharia law, and it is time for President Obama to use whatever means possible to put economic and diplomatic sanctions in place against the government of Brunei to the fullest extent possible.
The Sultan cannot be allowed to implement a law to stone gay people that is so obviously abhorrent and contrary to fundamental human rights. The White House has the discretion to decide what particular sanctions those should be, but they should be swift and severe.
Created: May 07, 2014
See on petitions.whitehouse.gov