See on Scoop.it – projectbrainsaver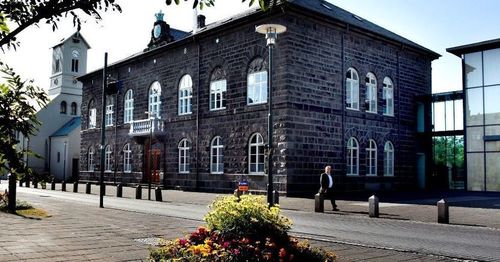 Evrópudómstóllinn í Lúxemborg úrskurðaði í dag gagnageymdartilskipun Evrópusambandsins, um að fjarskiptagögn séu geymd í 6 til 24 mánuði, ólögmæta.
Mark Aldiss's insight:
google translate =
Killer score by Parliament to incorporate 42 Article of the Telecommunications Act be repealed immediately. INDICATOR / GVASamuel Karl Ólason writes:
European Court of Justice in Luxembourg ruled today data stored EU directive on telecommunications data are stored for 6 to 24 months, illegal. The Directive infringes the principle of proportionality. legal effect of the directive will be deferred pursuant to the court. The announcement from Pirot, said that legislative changes will occur in the EU and EEA Member States have taken up the Directive. Then either to repeal it or amend any deficiencies that are upon it. In the telecommunications data stored for 6 to 24 months who had seen touch with whom, when and for how long. This applies both to the phone calls and other types of communications, such as visits to web pages and e-mails. "data can be used to track the movement of people, interests, and communicating with friends and family, but many studies have shown the uselessness of these measures in favor law enforcement. According to the Danish statistics were among the Dani registered for data stored about 6 minutes, or about 225 times a day, "says the announcement killer. then says that the material has been implemented this Directive in Iceland 42 Article of the Telecommunications Act 81/2003 , with an amendment in 2005. She had never been formally introduced. "Parliament should heed this court and delete 42 Article. Telecommunications immediately. " "killer will note this ruling given how rough the road for privacy. Roughly speaking, for proactive investigation is the case with all the situations that such authorizations. "
See on www.visir.is