See on Scoop.it – projectbrainsaver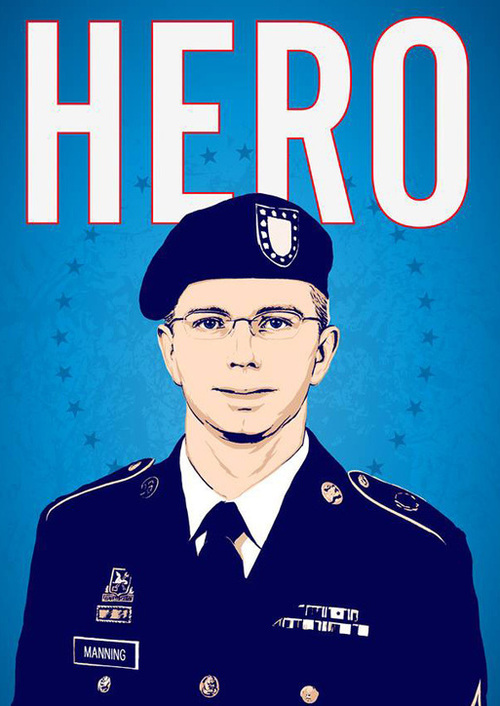 Will you help us fight this injustice?
Dear Supporter,
We're at a crucial turning point in our campaign to support WikiLeaks whistleblower Chelsea Manning. Chelsea's future hangs in the balance, and your support can make a huge difference!
Last week, Chelesa's trial attorney, David Coombs, released a statement with an insider's view of the injustices of the court martial proceedings and the excessive 35-year sentence. He warned:
I have fought to ensure that she received a fair trial and a just result. Unfortunately, I do not believe that she received either… The government-wide crackdown on whistleblowers and the extension of this crackdown to journalists threatens to stifle the very freedoms that we [the United States] have fought so hard to ensure.
Recently, with the support of Mr. Coombs, Chelsea has chosen a top-notch attorney to represent her in the appeals process. The National Law Journal has declared Nancy Hollander to be one of the top-50 women litigators in the country, and she is preparing to appeal Chelsea's case up to the Supreme Court if necessary.
A landmark case like this can reinforce democratic principles of government transparency and accountability across our nation. However, we need your help to make this happen. If enough supporters chip in, this case will teach the world's leaders an unforgettable lesson: when the public unites with truth on our side, the forces of political corruption and secrecy will crumble.
Please join us on the right side of history today, by pledging your support for Chelsea's legal appeals!
With hope and determination,
Emma Cape
Campaign Organizer – The Chelsea Manning Support Network
Help us continue the fight for Chelsea's freedom. Contribute today!
Mark Aldiss's insight:
Chelsea Manning Trial – "I have fought to ensure that she received a fair trial and a just result. Unfortunately, I do not believe that she received either… " David Coombs – Chelesa's trial attorney
See on ymlp.com