See on Scoop.it – projectbrainsaver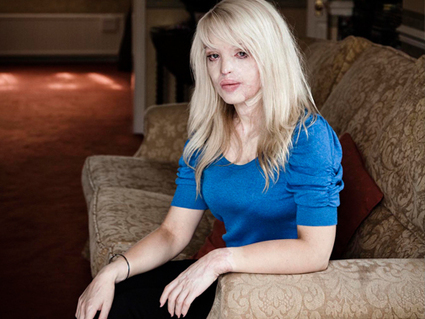 Katie talks movingly and frankly to Channel 4 about her recollections of the attack
Where were you in your life before the attack took place in March 2008?
I was 24, living in North London, a model and TV presenter. I was going clubbing and enjoying being young and single.
How did you meet Danny Lynch?
Katie: The first contact was on Facebook. There was also a connection through the martial arts work that I was doing.
You started seeing him, and everything started off fine, didn't it?
Yeah, it was just like whenever you first start dating someone, you go out for drinks and dinners, you chat on the phone. It was quite intense, but there weren't any warning signs of what was to come.
When did things start to go wrong?
Well, we only dated for a few weeks, so it was quite early on. I saw a jealous streak, possessiveness, an anger problem, and little things about his life didn't add up. He told me he was working, doing certain things, and yet he didn't really have a job.
And then one night, in a London hotel, he raped you. Why didn't you go to the police after that?
He held me in the room, all night, attacking me and threatening me that if I told anybody he would kill me, and kill my flatmates. He knew where I lived, where I parked my car. I was terrified.
See on www.channel4.com